Contact Us
Have Questions? Reach Out to Us!
Phone
Main #: 973.435.9556
Toll Free #: 855-791-5072
Address
44 Headquarters Plaza 4th FL Morristown NJ 07960

Meet The Team
Browse through our employee directory.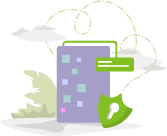 Claims
Need to file a claim or looking for more information?

Appointment Request
Fill out our Appointment Request form.