Privacy Policy
Please read our privacy policy below.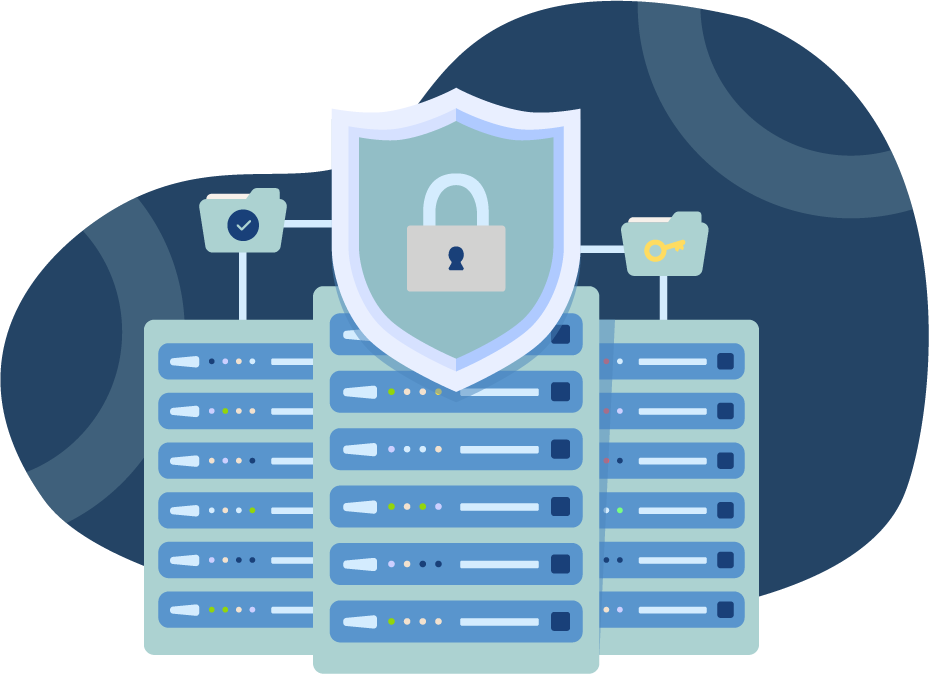 Terms of Use
Please read Swyfft and Core's Terms of Use carefully before using our website, www.swyfft.com or www.core-programs.com (the "Site"). By using the Site, you agree to be bound by these Terms of Use. If you do not agree with any part of these Terms of Use, do not use the Site. Your use of the Site will constitute your acknowledgment and acceptance of these Terms of Use. The Terms of Use may be modified by Swyfft and Core at any time without notice to you.
Use of the Site
The content in the Site is for your lawful, non-commercial use for the purpose of seeking either homeowners insurance or commercial insurance for yourself, or if you are an affiliated agent, for your potential customer. Use of the Site by a competitor company, non-affiliated agent or other non-consumer third party is prohibited.
Except as expressly mandated by law, you may not, without our prior written permission: (i) link from another website to the Site; (ii) post, transmit, copy, modify, create derivative works from, distribute, sell or republish anything you obtain or download from the Site; or (iii) engage in systematic retrieval of data or other content from the Site whether done by automated or manual methodologies.
Copywrites and Trademarks
Except as otherwise indicated, all content on the Site, including without limitation the Swyfft and Core logo and other Swyfft and Core  trademarks and service marks, are the property of Swyfft, LLC and Core-Programs and/or its affiliates or licensors and are protected by copyright and trademark laws, all rights reserved.
Products and Services
The information and materials contained in the Site are intended for general reference only. They may not describe all of the terms, conditions, exclusions and exceptions applicable to Swyfft's and Core's products and services. All coverages are subject to the complete terms and conditions of the insurance policies issued. Coverages, terms and conditions and their availability may vary by city, county or state and the individual risk circumstances. The products and services offered on the Site are only available in the jurisdictions in which Swyfft and Core are properly licensed.
Privacy
Swyfft and Core values and protects the privacy of your information. Please review these Terms & Conditions carefully, as they contain important information relating to your use of the Site.
The Information We Collect
Swyfft and Core collect data that may be necessary to make business and/or underwriting decisions.
Swyfft and Core may obtain information about a building, property, property owner, home, homeowner or other relevant parties from third party sources. Swyfft and Core may use this information to make underwriting and/or business decisions. Swyfft and Core may also use this information to contact the homeowner or property owner to verify information provided to Swyfft and Core or to obtain or provide additional information.
How We Use Information
Swyfft and Core do not rent or sell any personal identification information to third parties. Swyfft and Core may transfer personal information to third party vendors that are acting as consultants for Swyfft and Core in evaluating underwriting decisions or to insurance companies represented by Swyfft and Core. Personal information knowingly provided to Swyfft and Core may be used in the following ways:
Personal information may be collected to evaluate underwriting opportunities or business risks.
Personal information may be collected for underwriting purposes.
Personal information may be used for analyzing security threats or debugging system issues.
In responding to email questions or requests, or for storing premium quotes, Swyfft and Core may save your email address. Upon your request, your email address will be removed from our email list. In pursuance of privacy laws like California's CCPA, you may request a copy of all personal information Swyfft and Core retains about you by contacting [email protected], or by calling our toll-free customer support number at 855.479.9338.
Data Security
Swyfft and Core are committed to protecting personal information and enabling secure transactions by preventing unauthorized access, maintaining data accuracy and ensuring proper use of information. Although no company can guarantee complete invulnerability to all security breaches, Swyfft and Core and its third party vendors have implemented electronic, physical and administrative safeguards that ensure a high level of security.
Our systems are accessed externally via encrypted secure sockets layer (SSL) sessions. SSL is an industry standard for securing web-based transactions. All financial transactions are handled by a vendor that securely processes data in compliance with commercially reasonable standards. Internally, private information is stored in an application that contains multiple levels of user security clearance and is password-protected.
Swyfft and Core staff are educated about the importance of protecting private information and is held accountable for preserving confidentiality. While all reasonable efforts are made, this does not guarantee that our company is invulnerable to all security breaches.
Some portions of the Site are protected and require a user identification code ("Agent ID") and password for access. Unauthorized access or use of such portions of the Site is prohibited. You agree that you will notify Swyfft and Core immediately if you believe that a third party has obtained your Agent ID and password, or if you believe that any unauthorized access or use may occur or has occurred. For your protection, if Swyfft and Core believe that any unauthorized access may occur or has occurred, Swyfft and Core may terminate such access without prior notice to you. You also agree that Swyfft and Core are permitted to act upon any instructions received using your Agent ID and password and to consider such instructions as authorized by you.
Data Confirmation
The user acknowledges that in certain circumstances we will ask the user to confirm some information about the subject property. The user agrees that he or she has confirmed the accuracy of this information to the best of his or her knowledge.
Third-Party Sites
At times, the Site may have links to websites hosted by other parties ("Third-Party Sites"), or such Third-Party Sites may have links to the Site. These links are offered as a convenience and for informational purposes only, not as referrals or endorsements by Swyfft and Core of the Third-Party Sites. The Third-Party Sites are maintained by their respective organizations, and those organizations are solely responsible for the content of their own websites. Swyfft and Core do not verify or make any warranty or representation about the content, accuracy, opinions expressed, warranties, products or services, intellectual property compliance or links of such Third-Party Sites. You should read the privacy policies and terms of use agreements of all Third-Party Sites.
Disclaimer
All information, products, content and other materials in the Site, accessible from the Site, or in a Third-Party Site are provided "as is" and without warranties or representations of any kind, either express or implied. This means that Swyfft and Core expressly disclaims all warranties, express or implied, including without limitation the warranties of title and non-infringement and the implied warranties of merchantability and fitness for a particular purpose. In addition, Swyfft and Core does not represent or warrant that: (i) the operation of the Site will be error-free or uninterrupted; (ii) defects will be corrected; (iii) the Site, any emails sent by Swyfft and Core, or the server that makes the Site available are free of viruses, malware or other harmful devices; (iv) the Site will be available to you or that you will qualify for products or services offered; (v) the materials in the Site will be accurate as of any particular date; or (vi) the products or services offered through the Site are available outside of the United States or in jurisdictions in which Swyfft and Core are not properly licensed.
If you are in a jurisdiction that does not allow a disclaimer of implied warranties, the above disclaimer or a portion of it may not apply to you.
Limit of Liability
Swyfft and Core shall not be liable for any loss, damage, injury, or claim, nor any special, indirect, incidental, consequential, exemplary or punitive damages of any kind, whether such action is based in tort, contract, negligence, strict liability, or otherwise and even if Swyfft and Core have been advised of the possibility of such damages, which arises out of or relates in any way to: (i) the Site, materials in the Site, or the inability to use the Site; (ii) any Third-Party Site, materials in any Third-Party Site, or the inability to use any Third-Party Site; (iii) any defect, omission, error, interruption, delay, or computer virus or malware; or, (iv) except as a result of Swyfft and Core's intentional actions, the unauthorized alteration of or access to your transmissions or personal data.
If you are in a jurisdiction that does not allow the limitation of liability for certain damages, the above limitation of liability or a portion of it may not apply to you. However, you agree in any event that Swyfft and Core's total liability for all damages, losses, injuries or claims of any kind or nature shall be limited to the amount you have paid for products acquired and/or delivered by accessing the Site.
Backdating
Please note that there is no backdating of coverage. An extension of coverage is not deemed to be effective until confirmed in writing to you by Swyfft. It is agreed and understood that the use of this Site does not authorize any User to backdate the inception of any insurance policy, nor shall the User backdate any endorsement to an insurance policy. The User is not allowed to backdate the inception date of any application, policy or endorsement. In the event that a policy is cancelled or non-renewed, no User shall have the authority to bind insurance for the same property.
Known Risk
The User has no authority to submit to Swyfft and Core or the Site any applicant or policyholder information that the User knows or has reason to know is false or inaccurate. The User may not place coverage on any category of risk that is listed as unacceptable per the Swyfft and Core Guidelines, or that the User knows or has reason to know is subject to pending or yet undeclared claims. User may not place coverage on any risk or category of risk that is listed as unacceptable in the Guidelines, nor may the User place coverage on any class of risk or type of insurance not specified in the Guidelines.
Other Conditions
These Terms of Use and your use of the Site are governed in all respects by the laws of the State of New Jersey, without giving effect to any principles of conflicts of laws. Any dispute concerning the Site or these Terms of Use shall be subject to the exclusive venue of a court of competent jurisdiction in Morris County, New Jersey.
In the event that a court of competent jurisdiction holds any provision of these Terms of Use to be invalid or unenforceable, then such provision shall be severable from and shall not affect the validity or enforceability of the remaining provisions.
These Terms of Use are effective until terminated by either party. You may terminate these Terms of Use without notice to Swyfft and Core by discontinuing all use of the information contained on the Site and destroying the materials you have obtained from the Site, including all related documentation and copies. Swyfft and Core may terminate these Terms of Use and/or the products or services offered by Swyfft and Core at any time without notice to you if, in our sole judgment, you breach any term or condition of these Terms of Use. Upon termination, you must discontinue all use of the information contained in the Site and destroy the materials you have obtained from Swyfft and Core, including all related documentation and copies. Swyfft and Core are also entitled to terminate all or part of the Site at any time, without notice to you.
These Terms of Use represent the entire agreement between Swyfft, LLC and Core-Programs and the user with regard to use of the Site.